November 13, 2012
EMS LTD WELCOMES GREEN PROSPERITY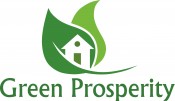 EMS Ltd would like to announce the introduction of the new Green Prosperity Project logo ahead of the "Shape You Community Expo" to be held at the Freedom Centre on Thursday 22 November 9:30 – 3:30pm.
The Humber Expo 2012 is as follows:
Tuesday 20th Grow Your Business Expo. 9:30am – 4:00pm
Wednesday 21st Dawn of a New Humber. 10:30am – 3:00pm
Thursday 22nd Shape Your Community Expo.
EMS staff will be there all week.
Jan Boyd, Chief Executive or EMS Ltd said; "This is the third year for the Humber Expo and it goes from strength to strength so come and along and meet a wide range of organisations who work in the environmental field. Thursday gives residents and community groups the opportunity to learn more about the Green Prosperity project which gets underway in January 2013."
EMS Ltd is one of seven partner organisations who have received money from the Big Lottery to help reduce residents carbon footprint on the Longhill and Southcoates East wards.