March 6, 2012
EAST HULL PARTNERSHIP ANNOUNCES LOTTERY BID SUCCESS, TO HELP RESIDENTS BECOME MORE SUSTAINABLE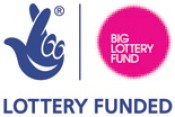 Environmental and Management Solutions (EMS) Ltd are leading a partnership to work alongside residents of the Longhill and Southcoates East Wards to look at ways to reduce fuel poverty to help them become more energy efficient and to make greener lifestyle choices.
The partnership is one of only 30 country-wide to the picked by the Big Lottery Fund and consists of EMS Ltd, Probe Ltd, Preston Road NDC Ltd, Hull City Council, East Hull Community Farm, Hull College and KMS Ltd.
The partnership has been awarded £10,000 in order to conduct a resident energy efficiency survey, greening the community events and setting up of an environmental road-show to help develop the bid further.
If successful the partnership will receive up to £1 million to encourage and support residents in energy efficiency, the use of sustainable resources and providing support and guidance to vulnerable people.
Jan Boyd, Chief Executive of EMS Ltd stated that: "This is an exciting opportunity to work with residents and partners to promote green issues and help residents save money on energy bills and protect the environment. I can't wait to get started on developing the bid."
Geoff Groom, Chief Executive of Preston Road NDC Ltd said: "The opportunities that this partnership affords for our communities to come together will make a big difference in reducing inequalities. We aim to make every penny count in inspiring residents and supporting them to make our city a model for sustainable communities everywhere. "
Steve Alltoft, General Manager of Probe Ltd says: "We are delighted to be part of this partnership and we are very pleased that the proposal has progressed to the second stage. The potential of this proposal to really make a difference to a whole range of people living in the areas covered is enormous and this combined with the Green aims make it a real win win situation. We need to secure the next stage and the partnership will be working hard over the coming weeks to try to do that."