August 19, 2013
GREEN PROSPERITY CELEBRATES 500 RECYCLING QUESTIONNAIRES COMPLETED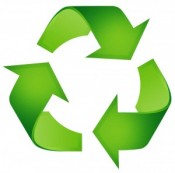 The Big Lottery funded Green Prosperity Project is celebrating the completion of 500 questionnaires asking residents give their views on recycling and environmental issues within the City.
The questionnaires have been completed by keen residents via the Green Prosperity hosted Road-Shows held in the Longhill and Southcoates East Wards as well as a number of events run by partner organisations over the summer including a whopping 85 at the East Hull Community Farm (EHCF) Family Fun Day in July.
The questionnaires ask residents if they use the blue and brown bins provided by the council or utilise the Household Waste Recycling Sites and bulky refuse service.
Other questions include: Do they currently or would they be interested in growing their own fruit and vegetables or attending workshops and family activities at the EHCF. There are also a number of questions asking for resident's views on why they do or do not recycle.
Jan Boyd the Chief Executive of Environmental & Management Solutions (EMS) Ltd who are the lead organisation for Green Prosperity said "500 questionnaires completed is a milestone for the project. Each questionnaire has 23 questions so over 11,500 answers have been recorded. A huge thanks to everyone who has filled one in for us and here's to 500 more."